I want to wish you a very happy and productive 2023! Before band news (of which there is plenty), I want to take a moment to welcome Willie's Roadhouse listeners. Thanks for stopping by! I've recently started hosting the Sunday show from 4-9PM Eastern on an ongoing basis, and I really appreciate you tuning in. It's with mixed feelings that I do this: I'm extremely saddened, as I know so many of you are, by the loss of Charlie Monk. Charlie was a friend who was always very kind and generous to me, and I'll miss him so much. There will never be another Mayor of Music Row. I was thinking recently of a voice mail he left me while I was filling in for him, telling me, "Do a good job or I won't like you anymore!" (vintage Charlie). With that in mind, I'll do the best job I know how on Sundays and will make the most of it for Charlie's sake. Feel free to drop me a line, by the way, using the contact page on this web site. Here's Charlie with me and Jeannie Seely backstage at the Opry this past summer: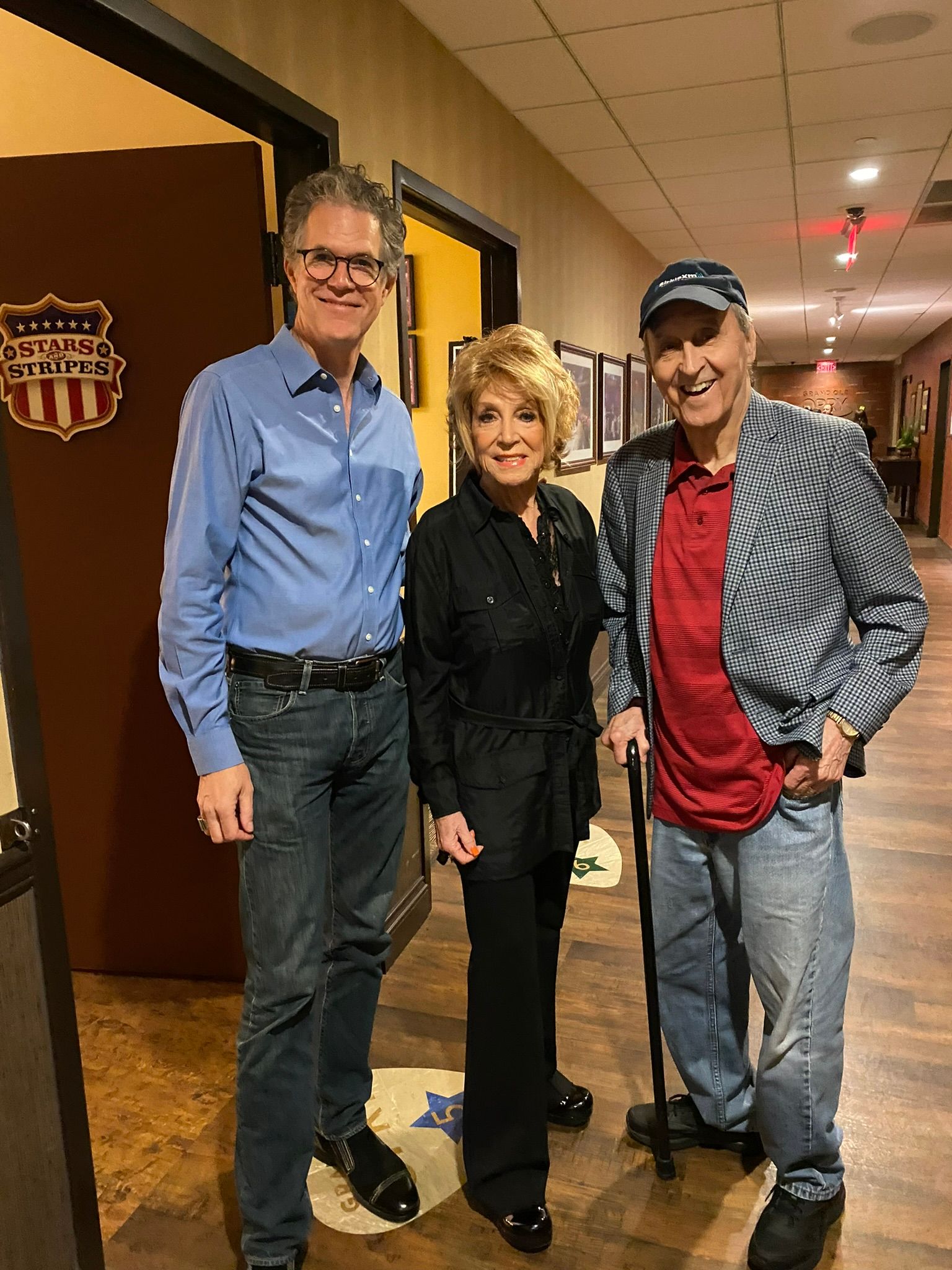 In music news, The Night Drivers and I resume performing and are looking forward to kicking off the touring year at the Purple Onion in beautiful Saluda, NC on January 19th. This is a wonderful music venue with excellent food, so come by (it's listed on the tour dates page. More dates will be posted there soon). From there we head to the Asheville area to shoot a music video for our new single which is coming out on January 20th. The new song is another self-penned one called "The Price of Falling," the first release from a forthcoming album for our label Mountain Home Music Company.
Please note that our show at the Station Inn scheduled for January 21st has been cancelled due to a date mixup and we will not be playing there on the 25th, as shown on the calendar. This will be rescheduled soon.
-- Chris